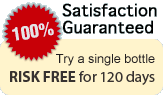 Contact Purest Colloids
Purest Colloids, Inc.
600 Highland Drive, Suite 602
Westampton, NJ 08060
Toll Free Order Line: 866-233-4633
Toll free from U.S. and Canada
Order 24 Hours - 7 Days
On the Internet by secure shopping cart
Information Only
Business office: 609-267-2112
Hours: 9AM - 5 PM Eastern Time
---
Contact Form
You may use the form below to send us your comments, suggestions, or questions.
Answers to the most commonly asked questions will be found on the Frequently Asked Questions (FAQ) page. Please check the FAQ page before emailing your question to us.
If you do not find your answer on the FAQ page we will try answer product related questions.
We are not medical doctors and cannot provide medical advice, so please don't ask.
* Indicates a required field.
*** Please enter all required fields. ***